Date Published: 01/09/2010
Volunteering at the Museo Militar in Cartagena
Volunteering at the Military Museum in Cartagena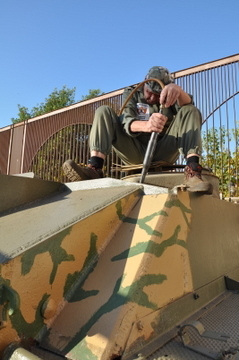 If you have an interest in military history or come from an engineering or mechanical background, why not offer your services to the Museo Militar in Cartagena, where a dedicated group of British volunteers restore military equipment, help to maintain and improve the museum and offer a friendly welcome to any ex-pats whod like to talk to them on a visit to the museum.
We went along and had a look around the Museo Militar in Cartagena with the aim of adding it to the Where to Go section of the site and were impressed and astonished by the vision of Bill astride a tank in the courtyard, carrying out maintenance and repairs when we arrived.

Mike, who was our guide for the morning, showed us the workshops and the early military computer he had dismantled and was in the process of re-building, having spent several months working on just this one item.

As we walked around the museum he pointed out various engines, machines and weapons which hed dismantled, cleaned and re-built over the years, and explained that although volunteers were always welcome to help in the cleaning, polishing and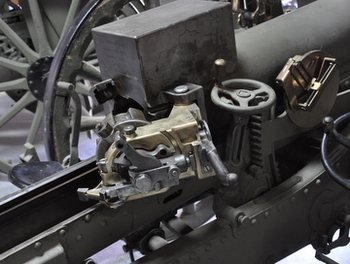 repairing of pieces on an incessant basis, ( theres a lot of brass to polish in this museum, ) volunteers with a working knowledge of mechanics or an engineering background would be particularly welcomed, as there was a large pile of military equipment awaiting a spot of TLC before it could be displayed.

The museum is still owned and run by the military, and the current Captain, a charming man who proudly showed us the new rooms under restoration, is apparently extremely adept at hoovering up surplus pieces of military equipment, so would be particularly happy to welcome anyone with the skills to restore them.
Sadly, as with many projects of this nature around the world, the museum is run on a shoestring, so volunteers will be most gratefully welcomed.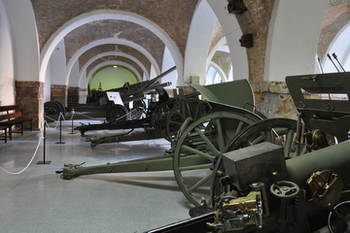 In one of the upstairs rooms we met a group of Spanish volunteers from AFORCA, which is a Spanish group who are dedicated to the restoration and conservation of the batteries, castles, towers and military installations which exist around Cartagena.
They were engaged in the cleaning and restoration of a huge table top scale model which showed the system of defence round Cartagena in the 1930s civil war period, an impressive construction of overlapping fields of fire and angles of cover, which gave Cartagena protection from every direction.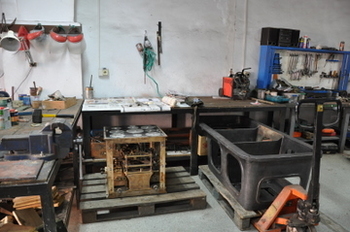 They run informative lectures and courses, all in spanish, to encourage interest in the conservation of these monuments, and welcome anyone who can understand the lectures.

Although many will have visited the gun emplacements at Cabo Tinosa near to Mazarron, or those by the La Manga Club in the Mar Menor, these are just 2 elements of over 40 which comprised the sophisticated defence system surrounding Cartagena.
Looking at the orderly streets today, its difficult to comprehend just how many times Cartagena has been flattened, invaded and rebuilt, in constant conflict for over 2000 years, indeed the building of the Museo Militar was one of only 17 left standing after Cartagena was bombarded in the 1870s as part of a struggle between those who wished to centralize the government of Spain , and those such as Cartagena who wanted a more autonomous structure.
The city was re-built with the stunning modernist buildings which give Cartagena such an air of elegance, only to be bombed heavily during the Spanish civil war, so its miraculous that its survived to be the beautiful place we see now.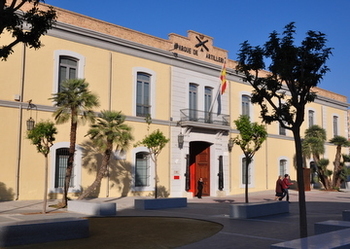 There is so much to discover if you enjoy military history and would like to help conserve the historical heritage of Cartagena
.
The volunteers are greatly respected by their military and Spanish counterparts and are part of the fabric of the military life in Cartagena, taking part in the annual events held at the military barracks.
So if youd like to give them a hand, send them an email, and if you would like to visit the museum, its open from Monday- Friday , 10-1.30 and entrance is free.

Click Museo Militar Cartagena for full details and directions.

If you would like to meet one of the volunteers on your visit, use the emails provided to make contact and arrange to meet one of them there.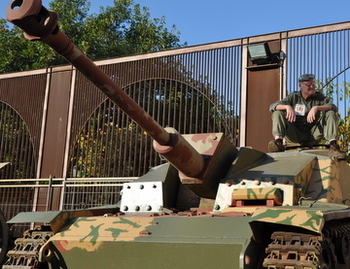 And if youre involved in something which may be of interest to other ex-pats, let us know what youre doing and we can see if theres anyone else out there who shares your particular interest. We know there are Brits out there in model aircraft clubs, taking Sevillanas dance classes, singing in choirs, riding motorbikes, going along to embroidery events, joining in carnivals and fiestas, and driving cars in classic car clubs. Let us know youre out there, tell us what you do and if other people might enjoy being part of it, give them the opportunity by telling them about it. It wont cost you a cent, just send us the info and help other people to make the most of life in Spain.
Volunteer contacts, Allan, Edd, Mike, Graham, John, Mario, Bill, Hugh and Ken
If you would like to give up some time as a volunteer Email
Allan, Edd, Graham, Mike.
allanedgar@valewood-farm.co.uk
edrusse@msn.com
GKNye@elporus.net
spikehablo@yahoo.co.uk

article_detail
Contact Murcia Today: Editorial 966 260 896 / Office 968 018 268
latino